At the University of Split, Teaching Bases Day award ceremony, held on Friday, 20th April at the Faculty of Economics,
Capt. Ino Munitic, Managing Director of PASAT Ltd., accepted the award for excellent cooperation and commitment to the training of students, and  Sara Ljubičić and Roko Glavinović, students of the Faculty of Maritime Studies, received award for most outstanding professional practice students at PASAT.  The ceremony was attended by the Rector of the University of Split Prof. Dr. sc. Šimun Anđelinović with Vice Rectors, Mario Negotić, Head of the Social Services Department of the City of Split, Turkish entrepreneur Baybars Altuntoş, Senate members, teaching staff, students and representatives of other teaching bases.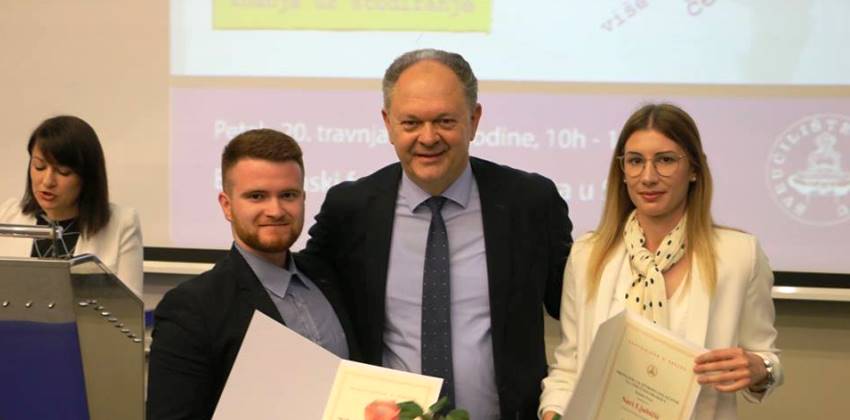 PASAT is a teaching base of the Faculty of Maritime Studies, University of Split since 2015.  On receiving the award, Capt. Munitić said, I am proud that through our collaboration with the Maritime Faculty we have employed the best students in the PASAT office and placed on board ships of renowned international companies a large number of the best cadets.  Only through the education and training of these young people can we ensure a continued supply of quality maritime professionals for generations to come, both at sea and onshore, says Capt. Munitić.