It is with great pride we announce that Pasat Crewing Officer, Ms. Marija Bošković, graduated from the Faculty of Maritime Studies Split on 30th September after defending her thesis on "Strategic Plans and Business Performances of Marinas".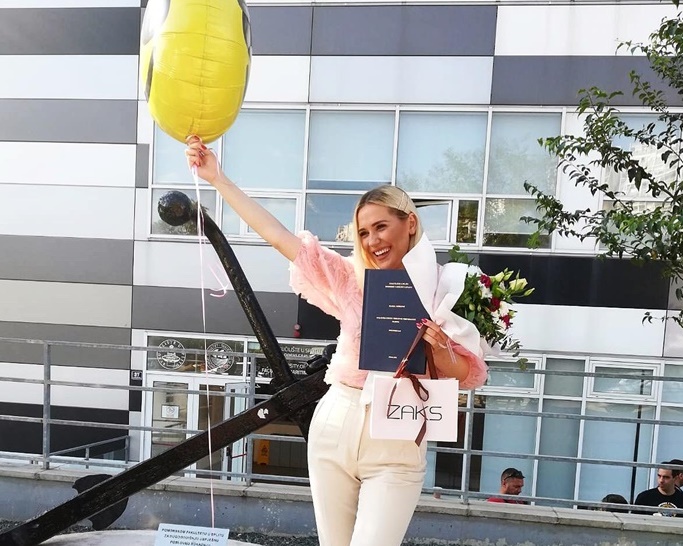 Marija in front of Faculty of Maritime Studies Split
Master Engineer in Administrative Navigation
The whole Pasat team congratulates Marija on her Master Engineer's degree in Administrative Navigation (mag. ing. admin. nav.). 
"I am overwhelmed with this accomplishment and determined to further develop my acquired knowledge in practice while working at Pasat", Marija enthusiastically states.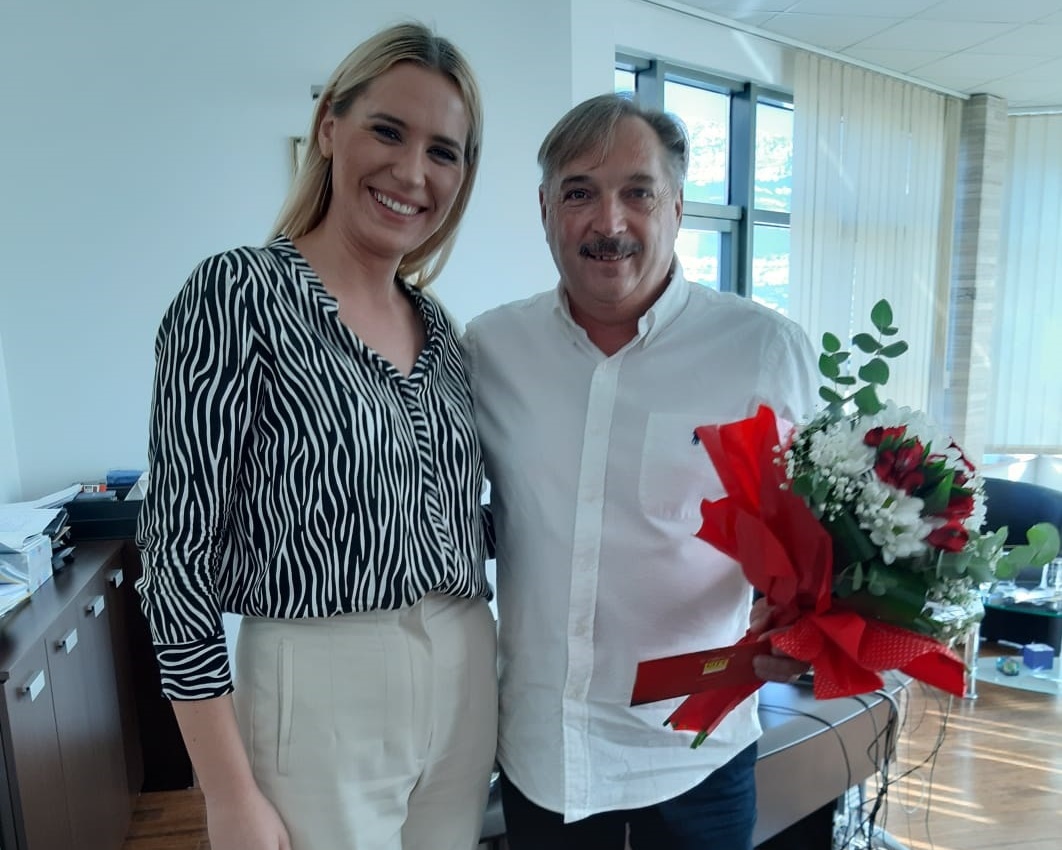 Capt. Ino Munitić, Managing Director of Pasat, with Marija
The Sky is the Limit
Marija first came to our attention during her professional practice at Pasat as a student of the Faculty of Maritime Studies Split. Her talent didn't go unnoticed and not so long after, she was offered a position at Pasat, becoming a part of the team in July 2019.
Things are moving fast for Marija and the only thing we can say is – the sky's the limit for this bright, young lady.