Last week was a very dynamic week in the Pasat Split Office, thanks to the visit of our very special guests.
L to R: Mr. Joselito Joel A. Fernando (General Manager of Magsaysay Global Services) , Ms. Lana Berak, Mr. Marlon Rono (President of Magsaysay People Resources Corp), Ms. Diana Maria Noronha, Capt. Ino Munitić
Pasat shareholders Capt. Ino Munitic,  Ms. Diana Maria Noronha of AL Shipping UK, together with Mr. Marlon Rono & Mr. Jay Fernando from Magsaysay Global, our partners and shareholders from the Philippines, over three days discussed many important current issues with a focus on working more closely together to further develop our business to fulfill the requirements of our clients and seafarers.
PHILIPPINE WORKFORCE IN CROATIA
However, the main focus of their visit was bringing the new Pasat-Magsaysay project to life.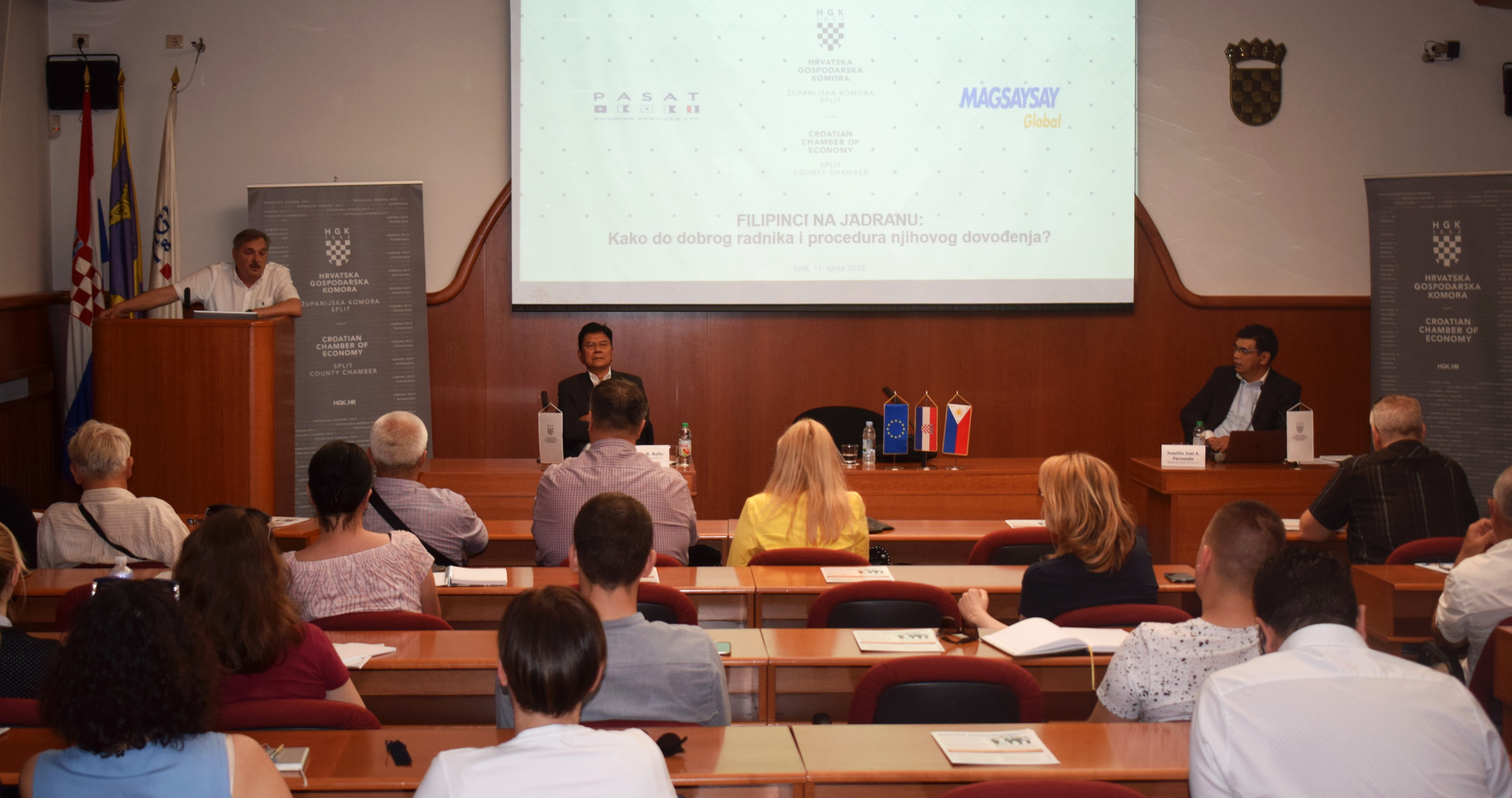 During the Seminar held in the Croatian Chamber of Economy in Split, Capt. Munitić, Mr. Rono and Mr. Fernando presented to the many interested employers the benefits of employing quality Philippine land-based workforce throughout Croatia.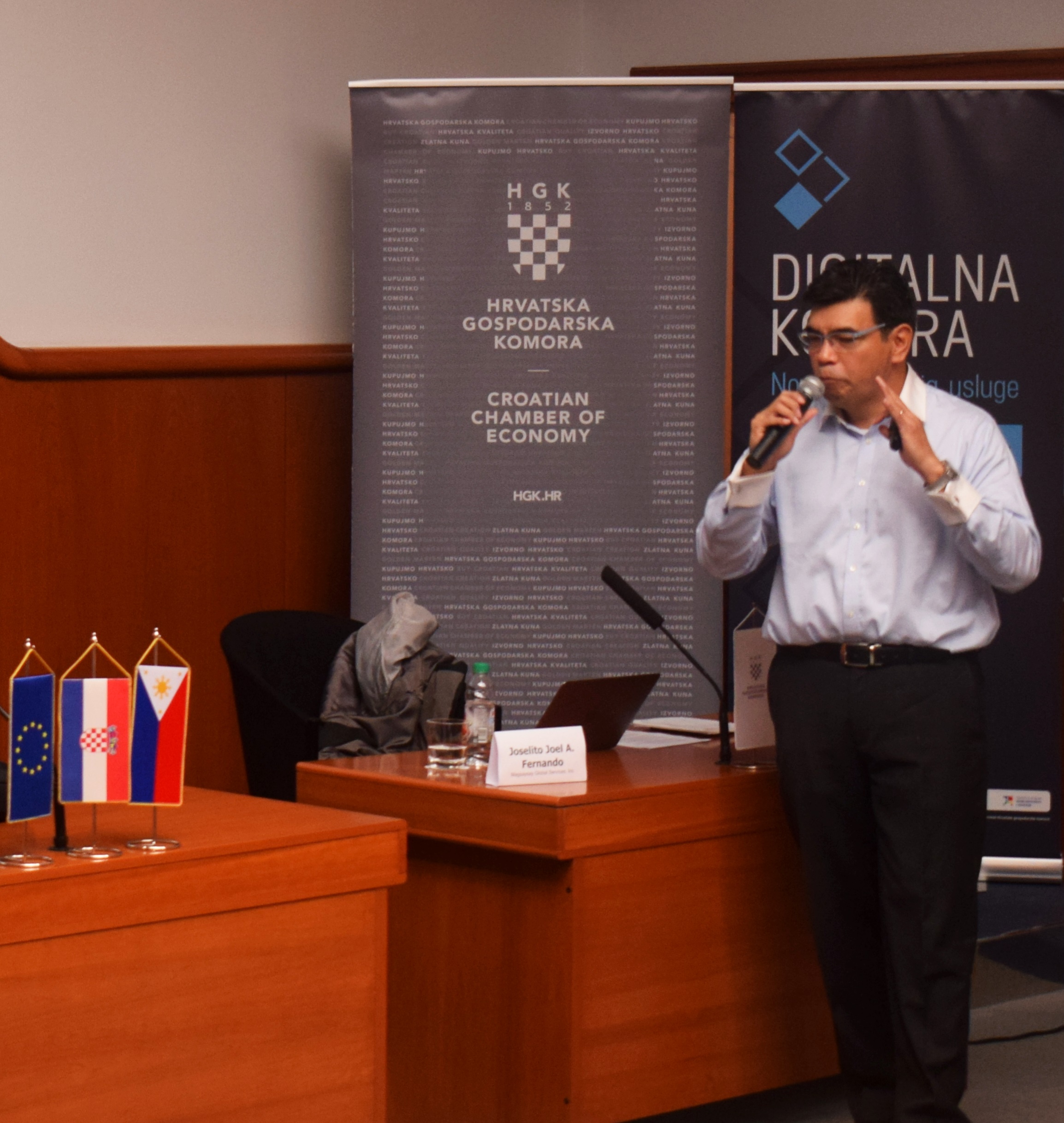 Mr. Jay Fernando breaking down the employer's duties in the process of employing Philippine workers
Many questions were asked by the attendees but one thing which was repeatedly stated: Croatia lacks domestic work force.
"Magsaysay Global Services is one of the most recognised and respected global companies specialised in supplying seabased and landbased workers to the world market. Unfortunately the supply of workers in Croatia is low.  If you do not have a worker, then your only option is to import them. Otherwise, we will have to close restaurants, hotels, etc. The Philippines are interested in working in Croatia and as a former Captain of a ship with a Philippine crew, I can say that I have only good experiences with them", Capt. Munitić pointed out.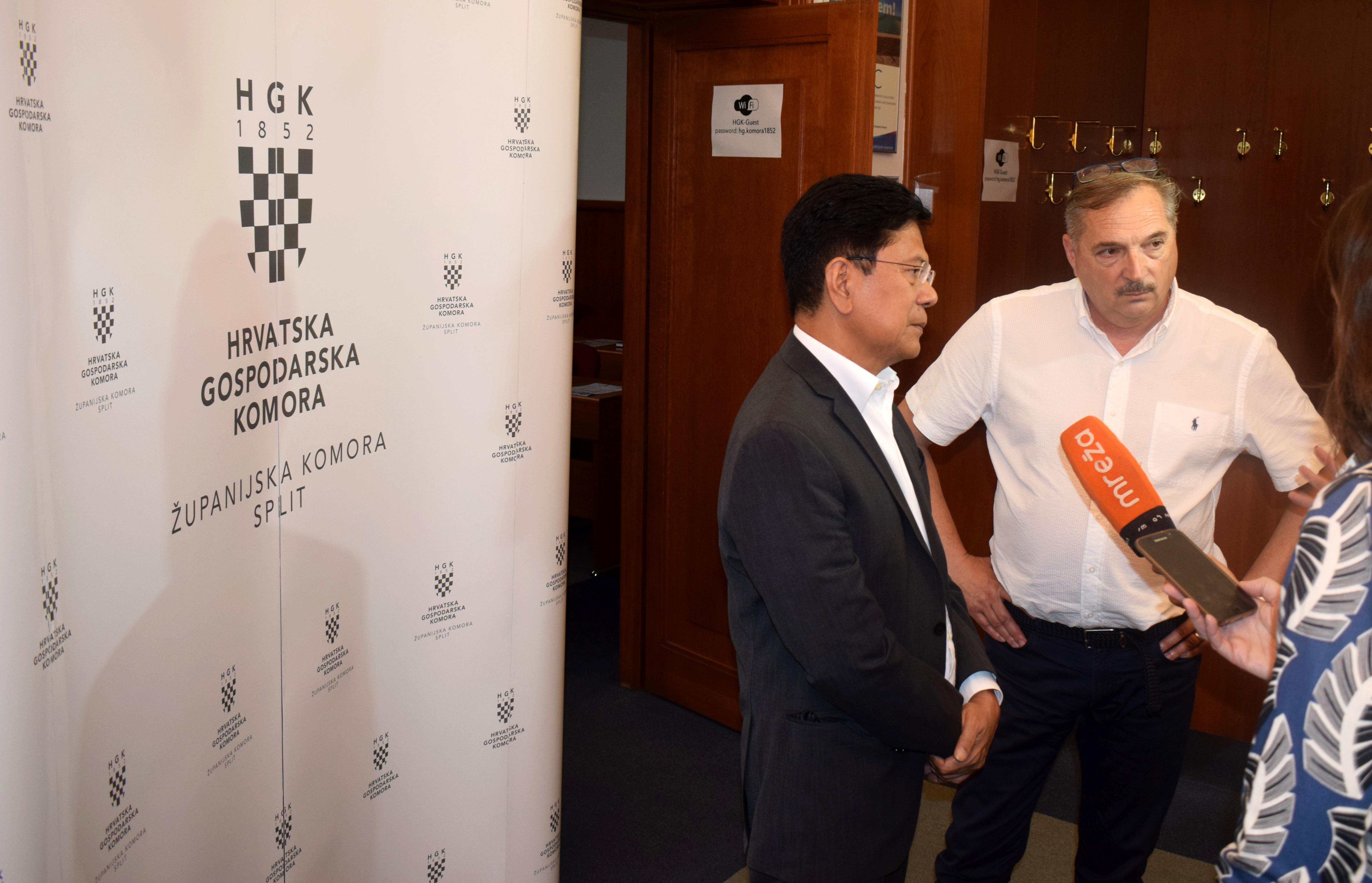 Mr. Rono and Capt. Munitic giving an Interview
Click the below articles to find out more about the presentation and the process of employing Philippine workers.