WELCOME TO PASAT LTD
With offices based in Split and Šibenik, we are one of the leading and most active crewing agencies in Croatia. Pasat is the first Croatian crewing agency to be certified in accordance with Regulation 1.4 and Standard 1.4 of the Maritime Labor Convention, MLC 2006 – Certificate ISO 9001: 2015 accreditation issued by DNV GL. We comply with Regulation (EU) 2016/679 of the European Parliament and of the Council of 27 April 2016 on the protection of natural persons with regard to the processing of personal data and on the free movement of such data.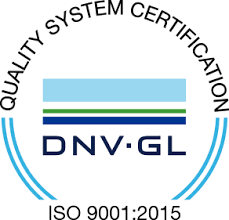 PASAT LTD. SPLIT IS A FULLY LICENSED AND CERTIFIED CREWING AGENCY, PROVIDING SEAFARERS RECRUITMENT AND PLACEMENT SERVICES TO WORLDCLASS SHIPPING COMPANIES SINCE 2005.
Headed by Capt. Ino Munitić, Managing Director and major shareholder of Pasat Ltd., who after 20 years at sea, including 10 years as Master on all types of vessels, has successfully positioned Pasat as one of the leading and most active and reputable crewing agencies in Croatia, servicing a Client base of the world's leading shipping companies. Certified EMS Lead Auditor, by Class Society BV based on ISO 14001:2004, Capt. Ino has to date conducted over 300 specialised technical inspections and audits. Active in the local and international maritime community, he is Vice President of the Croatian Ship Manning Association (CROSMA), and a longtime member of the Croatian Shipmasters' Association & member of Nautical Institute UK.
We are proud to service the crewing requirements of the world's leading shipping companies who share our commitment, core principles and values. Active in all areas of shipping, with a special focus on oil and gas tankers, dry-cargo and offshore vessels, our team of professionals connect shipowners, operators and managers with skilled and experienced multi-national human resources, in any position needed, for any vessel type, efficiently, at reasonable cost and in compliance with international shipping standards. We are your one-stop shop for all your crew manning and crew management requirements.